Valuation of medicinal and aromatic wild plants: Sustainable management of plant biodiversity and socio-economic development of rural space SUDOE- ValuePAM
http://www.valuepam.eu/
4a Reunió del projecte a Mértola (Portugal), 16-17th January 2018. Evaluation of the activities of analysis and implementation of pilot activities, and programming of the dissemination of results in the territory. Visits to Herdade de Vale Covo, in Corte Sines, in the Natural Park Vall del Guadiana; and the first transformation factory of CEVRM, partner of the project, in Castro Verde. These are experimental farms for the domestication of autochthonous wild species of MAPs, which have the double objective of maintaining biodiversity and improving the commercial profitability of these species, contributing to the local economy through the commercial valorisation of a autochthonous resource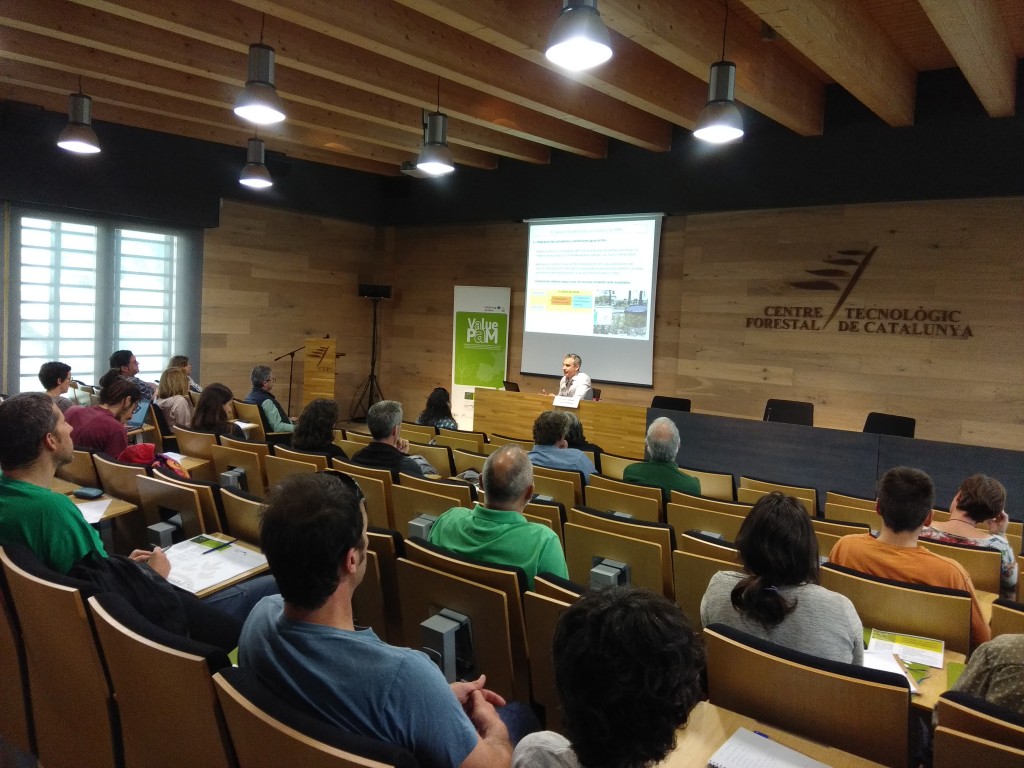 Transfer actions (more information in courses and days 2018)
Cluster presentation days. Alp and Sort, March 7 and 20, 2018. Technical seminar "Beyond the collection of gentian: development perspectives in mountain areas".
Regional transfer day to public institutions. Barcelona, ​​April 18, 2018. Work session "Valorisation of wild aromatic and medicinal plants".
Training workshops for transfer to business clusters:
Solsona, 22 th May 2018. Technical Conference "Strategies for the trade in native aromatic and medicinal plants".
Ossera, Solsona and Barcelona, ​​11-13th June 2018. Meeting of the production and herbalist sector.
Solsona, 19th October 2018. Technical Conference "Associationism: key in the development of the Aromatic and Medicinal Plants" sector.
Transnational day of transfer to public institutions: Transnational seminar of results presentation of the VALUEPAM project. Seville, 30th November 2018.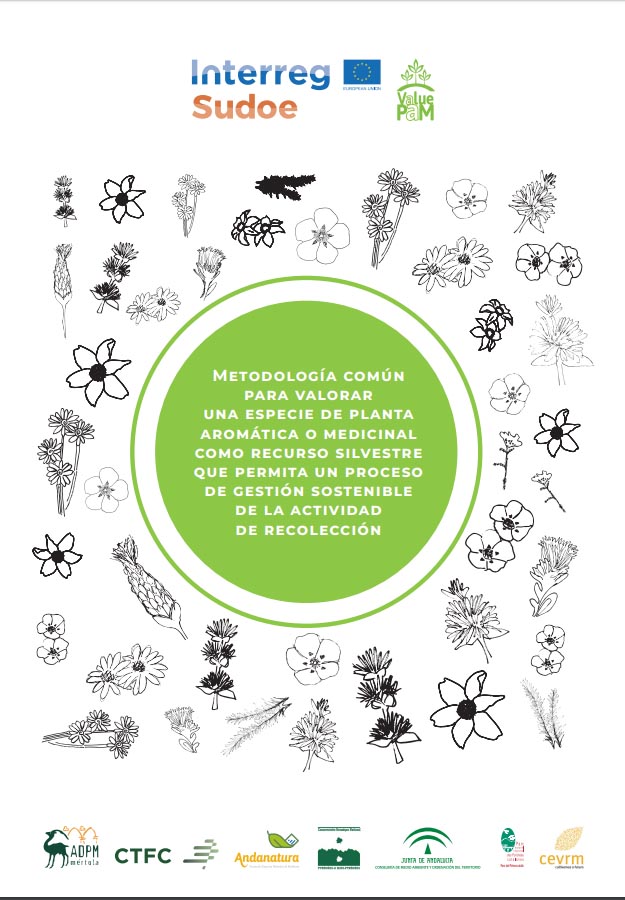 MAIN RESULTATS OF PROJECT VALUEPAM
The MAP group has mainly participated in the preparation of these documents:
And has collaborated with Conservatoire Botanique National des Pyrénées et Midi-Pyrénéees (CBNPMP):