HERBARTIS – Adult Training on Handicraft Production of Medicinal and Aromatic Plants (2015-1-ES01-KA204-015718) – programa Erasmus+ 2014-2020. Key action KA2 "Strategic partnerships in adult education". During 2016 these activities have been done:
The development of the curriculum, syllabus and training materials of the transnational on-line course on production, transformation, elaboration of products and marketing of food handicraft products made of herbs.
Implementation of a blended course on Handicraft production of herbal food products.
Preparation of a guide of training methodologies and political recommendations for the qualificatio recognition of the herbal craft's production.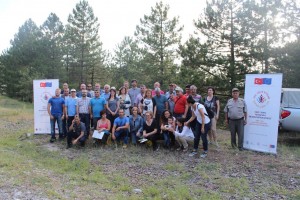 TRUMAP – Networking and Dialogue on Black Truffles and Medicinal and Aromatic Plants. Civil Society Dialogue between EU and Turkey – EuropeAid
Fostering of relationship between the production sector of Catalonia (Spain) and Aegean and Mediterranean (Turkey), to interchange knowledge and experiences in the field of non-wood forest products.