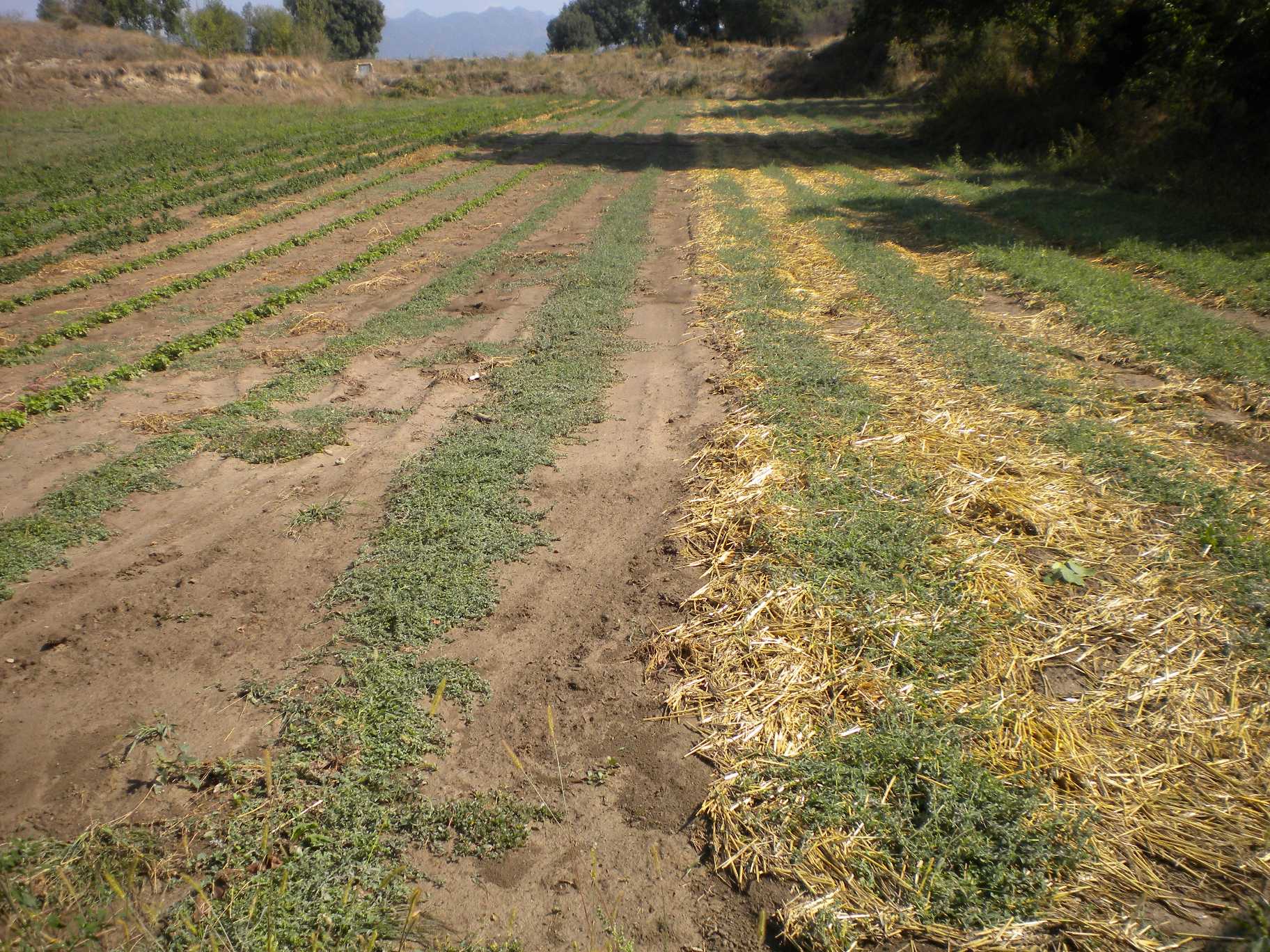 LEGEND: R research T transfer PT student project
2009-2012. Breeding according to agronomic behaviour and principle actives richness of wild Spanish populations of the species Lavandula latifolia, Rosmarinus officinalis, Salvia lavandulifolia y Thymus mastichina previously chemically characterized. Instituto Nacional de Investigación y Tecnologia Agraria y Alimentaria (INIA), Ministerio de Ciencia i Innovación. R (essay).
Species: Lavandula latifolia, Rosmarinus officinalis and Salvia lavandulifolia.
2012. Comparative study of different species of medicinal plants and aromatic plants present in the natural vegetation of the area to introduce them as crop cultivation and evaluation of several traded aromatic and medicinal plants in order to produce final products. Agreement with the Sambucus Cooperative, SCCL (Manlleu, Barcelona). Funded by the DAAM-Gouverment of Catalonia under the call for innovative pilot projects to develop new technologies, products and processes to address climate change and support for renewable energy, water management and biodiversity. R (essay).
Identification of local wildlife populations, sampling, control of rooting cuttings, obtention of essential oils and chemical characterization of: Thymus vulgaris, Lavandula latifolia, Satureja montana, Satureja Calamintha.
Culture trial design according to different parameters (irrigation / no irrigation, mulching with straw / no mulching) and preparation of testing protocols in Melissa officinalis and Mentha pulegium.
Production of cultivation guides: Melissa officinalis, Mentha pulegium, Thymus vulgaris, Salvia officinalis, Lavandula latifolia, Artemisia dracunculus, Satureja montan, Hyssopus officinalis, Petroselinum crispum, Anethum graveolens, Matricaria recutita, Ocimum basilicum, Origanum vulgare.
2011-2016. Agroforestry systems in Catalonia Innovation productive schemes for diversification of income – Pilot trial in Lluçà and Sagà. Funded by DAAM-Gouverment of Catalonia. R (essay).
Obtaining data on farming production of mixed crops: wood (Juglans regia) and energy species (Platanus hispanica) with pastures and herbs (Salvia officinalis).