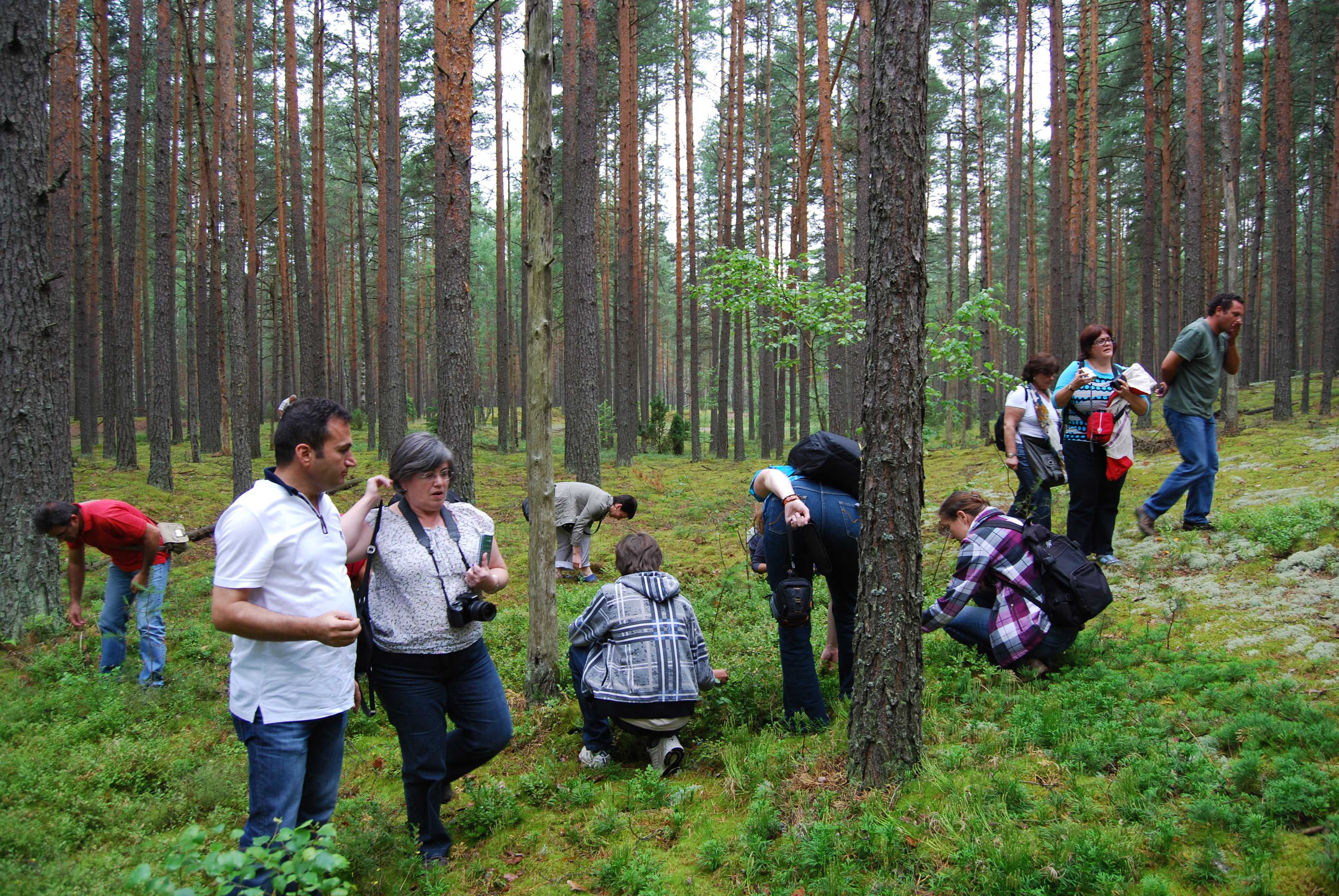 LEGEND: R research T transfer PT student project
2011-2013. Forest harvesting wild plants learning in Europe – PLANT WILD. Learning partnership GRUNDTVIG. T (net)
2012-2013. Novel methodology for the Identification of Valuable Natural Products Derived from Mediterranean Flora – BIOXPLORE. Programa ENPI CBC MED. R (essay).
CTFC is an associated partner and brings its expertise in the selection of different habitats and localities for plant sampling.
2012. Comparative study of different species of medicinal plants and aromatic plants present in the natural vegetation of the area to introduce them as crop cultivation and evaluation of several traded aromatic and medicinal plants in order to produce final products. Agreement with the Sambucus Cooperative, SCCL (Manlleu, Barcelona). Funded by the DAAM-Gouverment of Catalonia under the call for innovative pilot projects to develop new technologies, products and processes to address climate change and support for renewable energy, water management and biodiversity. R (essay).
Identification of

local

wildlife populations

, sampling

, control of

rooting cuttings

, obtention of

essential oils and

chemical characterization

of:

Thymus vulgaris

, Lavandula

latifolia,

Satureja montana

,

Satureja

Calamintha

.

Production of

wild

harvesting

guides

:

Rosmarinus

officinalis,

Malva sylvestris

, Sambucus

nigra.
2011-2012. RedFor. Forest Net of Rural Development. Pilot project pilot in the framework of the National Rural Network. Funded by the Ministry of Agriculture, Food and Environment and FEADER. Developed by COSE (Confederation of Organizations of Foresters in Spain). Collaborates CTFC. R (study).
Study of the economic potential of the wild medicinal and aromatic plants in Spain.
Data of natural resource distribution, harvesting production, data on production sector. DOC: Evaluación de los recursos forestales por CCAA. Identificación de prácticas adecuadas.
Value chain, markets, new demands, products with potential: medicinal plants (medicinal herbal teas, phytomedicines), aromatic plants (food herbal teas, seasonings, liquors), and extracts and essential oils (phytomedicines, cosmetics, perfumes). DOC:-Planificación de la producción de productos forestales para adecuarlos a la demanda

-Catálogo de nuevos productos forestales y mejoras tecnológicas de los existentes