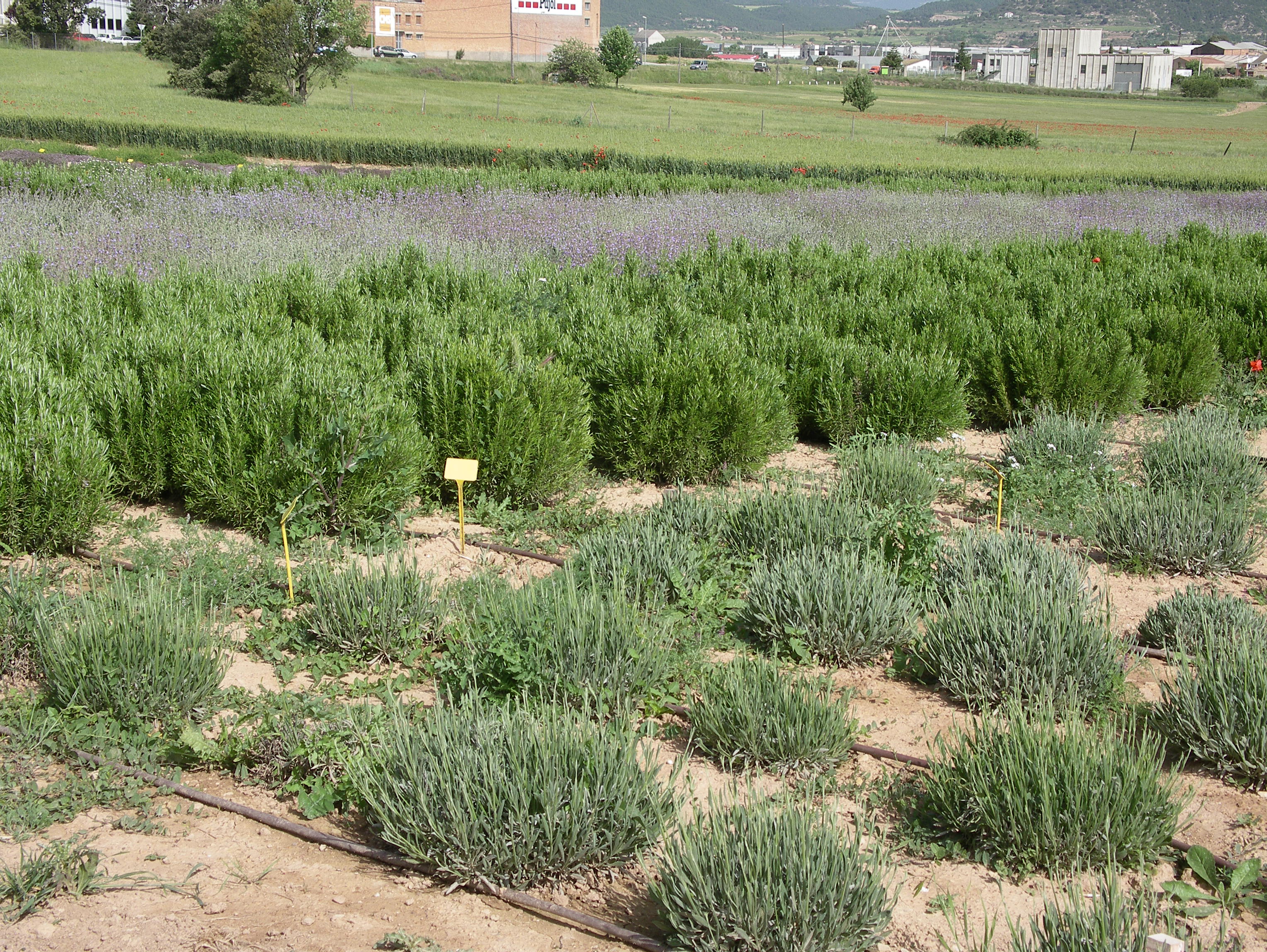 LEGEND: R research T transfer PT student project
2009-2012. Breeding according to agronomic behaviour and principle actives richness of wild Spanish populations of the species Lavandula latifolia, Rosmarinus officinalis, Salvia lavandulifolia y Thymus mastichina previously chemically characterized. Instituto Nacional de Investigación y Tecnologia Agraria y Alimentaria (INIA), Ministerio de Ciencia i Innovación. R (essay).
Species: Lavandula latifolia, Rosmarinus officinalis and Salvia lavandulifolia.
2008-2011. Experimentation with aromatics and medicinal plants in the Principality of Andorra. Associació de Pagesos i Ramaders del Principat d'Andorra. R/T (essay).
Species: Arnica montana, Artemisia dracunculus, Crataegus monogyna, Filipendula ulmaria, Hyssopus officinalis, Melissa officinalis, Mentha viridis, Origanum vulgare, Rosa canina, Sambucus nigra, Satureja montana, Thymus serpyllum.
??2011-2016. Agroforesty systems in Catalonia: innovation of productive schemes for income diversification. Goverment of Catalonia. R (essay)
Mixed cultivation of: hardwood (Juglans regia), energetic  (Platanus hispanica), grassaland and aromatics (Salvia officinalis).
2011. Proposal of aromatic and medicinal plants production and commercial products. Consorci del Lluçanès, Cooperativa Sambucus. R (study).
Cultivaton and products manufacturing.
2011. Dissemination of results for the aromatic and medicinal plants activities (Production route). Gouverment of Catalonia. T (website)